3x Gluta White Supreme V Shape Face Whitening Anti Aging
Sorry, this item is out of stock
3x Gluta White Supreme 1500000 Mg V Shape Face Whitening Anti Aging
3x   " GLUTA 1500000 mg." Super Whitening Skin Glutathione Mix Collagen Vit C Q10


Helps to whiten the skin and makes it rosy pink.

Properties anti-aging that smoothen, reduce wrinkles, reduce dark spots, freckles & acne scars.

Ingredients : 
L- Glutathione:             1500000 mg.
Collagen:                     400000 mg.
Coenzyme Q10:          2000 mg.
Vitamin C:                   50000 mg.
Bioflavonoi:                 2000 mg.
Hyaluronic Acid:          2500 mg.
Koji Berry:                   2000 mg. 
Green Coffee Berry:   1200 mg.
Raspberry Extract:      1200 mg.
Pine Bark Extract:       1500 mg.
Grape seed Extract:    1500 mg.
Acerola Cherry:           3000 mg.
Mix Berry Extract:        3000 mg.
Lecithin:                      4000 mg.
Biotin:                          3000 mg.
Inositol:                       60 mg.
Zinc:                           30 mg.
EXP 2020
How to take: take 1-2 soft gels per time after meal 30 minutes, 1-2 times a day.
For best results continue to take for 2-3 months.
Do not use during pregnancy or breast feeding of for the elderly and children.
Obtaining nutrients, should be getting from consumption of the 5 food groups.
Supplement Imports from Korea Rich cuisine. Packed in a special production process Softgel absorbed "Fast acting"  fast.
Optimizes the performance of the pigment melanin. Accelerate the skin's deeper layers
The pink skin Unlimited Help moisturize the skin deep. Virtual surface saturated Stimulate collagen maximum. Stimulate blood circulation For healthy skin Reduce wrinkles Firming skin,
freckles and dark spots reduce acne scars
Pores and smooth Tighten your face to taper V Shape pretty in your dreams. And maintain healthy hair and nails, as well.
Supreme Gluta White 1500000 mg. Imported from Korea, contains antioxidant of vegetables and fruits. With composition of ingredients from the top of the supplement industry and premium grade of glutathione, Q10, Collagen, Grape seed, Acerola cherry, Koji Berry, Hyaluronic acid, Green Coffee Berry, Raspberry, Biothin, Lecithin and many more in one capsule. Well packed in order to maintain the value of Vitaminin the Softgel that quickly absorbed
 Face Lift quickly tapered V Shape.
Adjust the work of the pigment melanin, pinkish white skin, whiten skin.
 Minimize Pore, tighten pore, and smooth skin.
Reduce wrinkle, boost up collagen, anti aging.
Reduce freckles, acne scars. remove dark spots.
Nourishing Hair and nails, good and healthy hair & nail.
Quantity   : 3 Bottle
                  30 SOFT GEL  / BOTTLE.
Processing time:                       24 to 48 hrs.
Shipping Company:             Express
Shipping cost:                      Free Shipping                          
Estimated Delivery Time:    13-25 Bus. Days from Thailand to USA
                                               20-35 Bus. Days from China to other Countries
Payment thru Paypal, Credit Card, Debit Card.
Returns accepted if product not as described, buyer pays return shipping fee; or keep the product & agree refund with seller.
Click add  to Cart to Purchase, HURRY, That's a good deal,  what are you waiting for?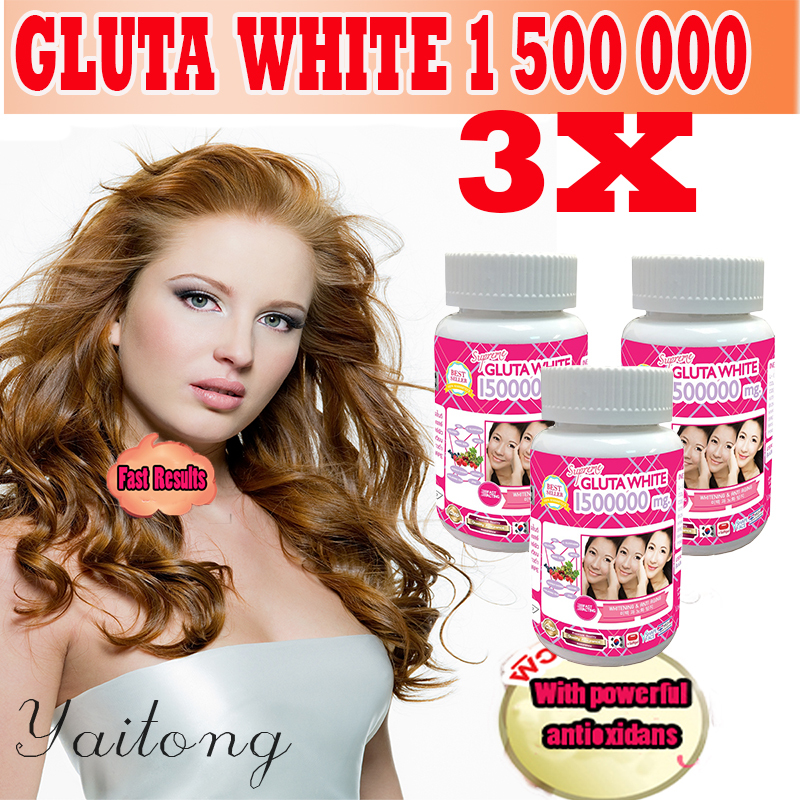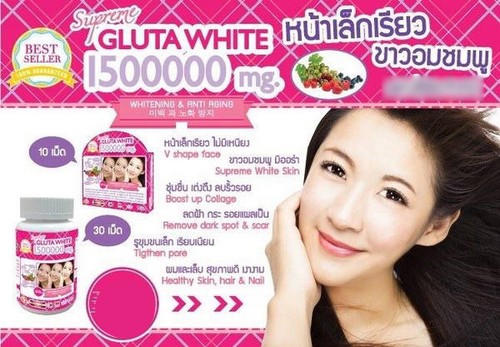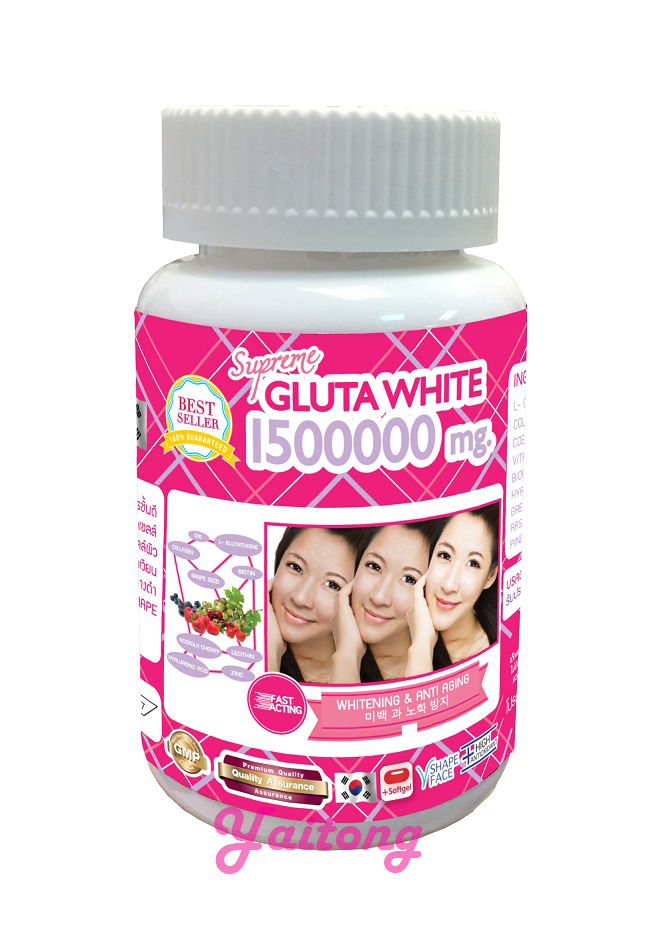 Please visit also Shop Avenue Store Catalog maybe you would want something, Thank you.